The core idea of Act Now! is to work in tandems consisting of experienced energy efficiency firms and institutions and local administrations.
Denmark
Estonia
Finland
Germany
Latvia
Lithuania
Poland
Russia
Sweden
Expert Partner: ProjectZero
The ProjectZero Company aims to catalyse Sønderborg's transition to become a ZEROcarbon community by 2029. ProjectZero is a public-private company.
In Act Now! ProjectZero is responsible for supporting the formation of local energy efficiency workgroups in the participating municipalities, in close cooperation with the tandem partners. The aim of these workgroups is to improve energy management among the municipal actors and the associated public-private stakeholders. In addition to that, ProjectZero will be involved in numerous other spectrums of tasks, since it will be coordinating Sønderborg´s participation in the Act Now project.
ProjectZero is responsible for work-package 3. In addition to that, ProjectZero will be involved in numerous other spectra of tasks, since it will be coordinating Sønderborg´s participation in the Act Now project.

Municipality of Elva
Elva Municipality is the third largest municipality in South-Estonia, counting 14,600 inhabitants in total. The town of Elva is a valued summer resort for nearly 100 years now – rural areas of the municipality are known for their beautiful lakes and the astonishing nature. There are two big international companies in the town of Elva – Saint Gobain Sekurit Estonia and Enics – that employ more than 900 people.
Elva municipality already went to great lengths in the area of energy savings. In Act Now! Elva wants to follow this path by contributing to the reduction of energy consumption in public buildings. Measuring and monitoring of consumption and behaviour is planned to be conducted in cooperation with two companies. The firms are publicly owned and operate in the fields of heating and real-estate management.
Expert Partner: LETEK
The South-Estonian Centre of Renewable Energy LETEK was founded in 2003 with the aim of wider implementation of renewable energy sources and rational use of energy in local municipalities and enterprises. Practical activities of the centre include: analyses and feasibility studies and compilation of development strategies, organization of training courses, preparation, implementation and management of renewable energy related projects, collection and dissemination of information and organization of seminars and exhibitions for information of the wider public and changing traditional energy behavior and public attitudes.

Municipality of Ylivieska
Ylivieska Region is situated in Ostrobothnia, Northern Finland, in 130 km distance from Oulu (province capital). The Association has a population of 43,900 inhabitants from six municipal members: Alavieska, Kalajoki, Merijärvi, Oulainen, Sievi and Ylivieska, covering an area of 4,830 km². The Association of Ylivieska Region improves the circumstances for business activities and employment in the region through its projects and promotes the accessibility and visibility of the region. Regional projects enhance the cooperation between municipalities, business agencies, private companies and important public actors.
In cooperation with Centria University of Applied Sciences, Ylivieska Region will choose the best possible pilot site for demonstrating and testing energy saving in buildings in the Act Now! project. A smart metering system for the selected case study building will be implemented in collaboration with Centria. During the pilot phase discussions and demonstrations with the local energy work group concerning the improvement of energy management skills will be initiated.
Expert Partner: Centria R&D


Centria University of Applied Sciences is situated in Kokkola, western Finland, and currently employs 70 staff members in the department research and development (R&D). There are about 60 projects ongoing each year, 12 of which were international. In 2015, Centria's total R&D budget was 4.9 m Euros.
The aim of Centria R&D is to both provide and create new knowledge, skills and technologies for the local businesses and industries. R&D is closely linked to teaching activities, which allows Centria's students to benefit from a learning environment based on the real working life.
Centria R&D is the Finnish expert partner focusing on new technological solutions for monitoring the energy efficiency in buildings. The aim is to build a versatile and mobile monitoring system, which collects data of the current consumption to be investigated in the further analysis and EMS solutions.
In addition, Centria is part of the local working group and participating in the production of web training services.
Municipality of Bremerhaven
The Klimastadtbüro (climate city office) is part of the city administration's department of environmental protection and under the supervision of the Environmental Councillor. It was established as a unit that would allow political steering of the local government. The aim was to allow local climate policy considerations and the CO² reduction target to influence and shape not only the provision of services of general interest but also civil society processes which are not part of the traditional municipal scope of functions. The institutional structure of the office also highlights its coordination function.
We are the Leadpartner in Act Now!, which gives us responsibility for the overall coordination, management and implementation of the project. The coordination of the strategic project management will be in the hands of a project manager. In addition, an experienced external expert will be contracted for project assistance.
Both together will act as overall project coordinators. They will coordinate the project strategy based on the decisions of the steering committee and the project content management in close cooperation with the work package leaders.
Expert Partner: Leuphana Universität Lüneburg

Leuphana university Lüneburg offers courses and conducts research in sustainability, cultural sciences, education, management and entrepreneurship to address the challenges of the 21st century. At the Institute of Finance and Accounting the researchers have experiences in the field of renewable energies and energy efficiency from various projects. Leuphana's network includes universities and practitioners in the financial and energy sector as well as in large corporations.
In Act Now! Leuphana University will work on a financial toolkit, which provides guidelines on investment planning and explains funding options to the municipalities.
Expert Partner: Renewable Energies Agency

The German Renewable Energies Agency (AEE) provides advocacy for a swift and complete transition to a sustainable energy supply. It is our mission to strengthen the public support for renewable energies in the power, heat and transport sectors. Therefore we communicate the advantages and opportunities of renewables while debunking myths and misconceptions about them.
The Renewable Energies Agency is supported by companies and associations from the renewable energy industries. We work throughout Germany on a cross-party and cross-society basis. Several of the communication projects are funded by the Federal Ministry for Economic Affairs and Energy, the Federal Ministry for the Environment, Nature Conversation and Nuclear Safety as well as by the Federal Ministry of Food and Agriculture. These projects inform different target groups on energy policy, technical possibilities and business models. This includes an internet database showing the status quo of the energy transition in each of Germany's 16 federal states along with the latest facts and figures or hands-on knowledge for local policy-makers engaged in renewable energy projects with monthly best practice examples, conferences and an internet knowledge base.
The AEE is a founding member of the IRENA Coalition for Action to Bolster Public Support for Renewable Energies and has a well established network with several European institutions and NGOs as well as overseas partners.

Gulbene Municipality
Gulbene Municipality's administrative territory includes the town of Gulbene in north-eastern Latvia and 13 surrounding parishes, counting 22,066 inhabitants. Gulbene Municipality is a local authority that ensures the implementation of decisions made by the local and national governments. Decisions in the municipality are taken by 17 government members elected by the inhabitants. Administrative responsibilities are separated in seven departments. There are more than 50 institutions in responsibility of the council.
For Act Now!, Gulbene Municipality provides basic information about the energy management practices and the energy strategy in the municipality as well as a strategy to improve the collection of historical energy consumption data involving an improved monitoring system. As the municipal partner from the tandem with Riga Technical University, Gulbene will implement and test the capacity building scheme based and adapted on the identified lacks and needs of the municipality. It will define the boundaries and bases for the future implementation of a Sustainable Energy Action Plan and the Energy Management System.
Expert Partner: Riga Technical University


RTU's Institute of Energy Systems and Environment (VASSI) is a scientific institution working in the fields of environmental engineering, renewable energy, bioeconomy, climate technologies and energy efficiency. Special attention of the RTU VASSI is devoted to climate policy design and sustainable energy planning.
In Act Now!, RTU VASSI is the national expert partner implementing project activities in collaboration with Gulbene municipality. The specific tasks of RTU include development of methodological approaches for self-assessment in project municipalities, introduction of a specially designed software tool for energy management and coordination of the set-up of guidelines for energy efficiency strategies in buildings summarizing lessons-learned during the project.
Municipality of Šilutė
The region of Šilutė aims to become attractive to the inhabitants as a place to live and work well. Šilutė District Municipality is set to support the establishment of a cultural and natural tourism, environmentally friendly businesses, an organic agriculture and fisheries, green energy in modern infrastructure and a sustainable development of services. The objective is to generally lift up the region and to design it in a more active way.
Increasing energy efficiency is one of the strategic goals of the Šilutė District Municipality. Therefore, the municipality approved the Sustainable Energy Action Plan (SEAP) in 2012. The main objective of this plan is to reduce greenhouse gas emissions into the atmosphere. The project "Act Now! Action for Energy Efficiency in Baltic Cities" will be the sequel of SEAP and aims to increase energy efficiency in the public buildings of Šilutė District Municipality.
Expert Partner: Civitta UAB

Civitta is a leading independent management consultancy in Emerging Europe with offices in Estonia, Latvia, Lithuania, Belarus, Russia, Ukraine, Moldova, Poland, Serbia, Romania, Finland and a sales office in the United Kingdom. We aim to bring the right minds together to challenge boundaries and make meaningful changes for our clients.
Civitta is a partnership established by a team of professionals with diverse experience in international consulting companies, entrepreneurial initiatives, leading private sector companies, and government organizations.
We cover a wide range of services, including management consulting, grants and project management, market research and customer data analytics, entrepreneurship support and startups, public policy and development.
Civitta has many years of experience with energy projects at international, national and local levels and has come to understand and work with the different perspectives of the stakeholders ranging from government to municipalities and local communities. During the variety of projects, Civitta has collaborated and established strong contacts with most of the relevant Lithuanian energy sector players, national government and ministries, municipalities and universities.
Together with other partners in Act Now!, Civitta will develop the Capacity Building Schemes and is responsible for consulting Šilutė District Municipality during the Capacity Building Process in a tandem approach.

Municipality of Gdynia
The municipality of Gdynia is located in northern Poland, at the Gdansk Bay and forms part of the Tricity area Gdansk-Gdynia-Sopot (Trójmiasto). It is an important seaport of Gdansk Bay on the south coast of the Baltic Sea. The municipality is a management unit of the City of Gdynia.
In Act Now!, the Municipality of Gdynia will evaluate the potential for energy saving and identify the most effective measures to increase energy efficiency in selected municipal buildings. The data obtained will supplement an already existing database. A local workgroup dealing with issues of energy efficiency will be initiated. It will be based on the Metropolitan Forum of Mayors and Presidents NORDA . A workplan will be set up based on Gdynia's goals from the Sustainable Energy Action Plan and a SWOT analysis of the existing energy management system.
Expert Partner: PKT Trolleybus Company Gdynia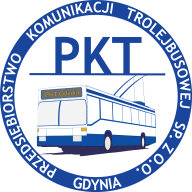 As a public transport provider in the city of Gdynia and the neighboring city of Sopot, PKT has been dealing solely with the operation of fully electric trolleybuses (including electric alternative drives) since the company was separated from the general public transport organization in 1998. Trolleybuses account for 30 % of Gdynia's overall public transportation services, which makes it the second largest trolleybus network in Poland. This share is likely to increase further thanks to procurement of trolley-battery hybrid vehicles, which are able to replace diesel buses on off-wire courses as well.
PKT Gdynia's depot building will be one of the sample sites in Act Now! for implementation of energy efficiency measures. Investments planned reach from analysis and optimization of the heating and ventilation system to energy efficient lighting systems. From other projects PKT will also be able to invest in a photovoltaic plant on the roof, which will cover 5 % of the trolleybuses electricity demand, as well as in a an inverter system for feeding excess braking and solar energy back from the grid to the depot. Metering systems will support the compilation of a summary report.
Expert Partner: The Szewalski Insitute of Fluid-Flow Machinery

The Szewalski Institute of Fluid-Flow Machinery (IFFM/IMP) in Gdansk as part of the Polish Academy of Sciences (PASci/PAN) was founded in 1956 and employs more than 220 researchers and administrative staff. The main scientific task of the institute is fundamental research on energy conversion in flows. Recently, specialization on small-scale distributed power engineering based on renewable energy sources (especially home cogeneration power plants) has broadened the institute's scientific range.
IMP Gdansk is an expert partner in Act Now! supporting the local partners City of Gdynia and PKT Trolleybus Company to implement measures developed in the project. This includes auditing of sample buildings selected by Gdynia City Hall, energy efficiency trainings, metering and monitoring and administrative support.

Municipality of Kaliningrad
Description following soon.
Expert Partner: Immanuel Kant Baltic Federal University
Description following soon.

Expert Partner: Energikontor Sydost

The Energy Agency for Southeast Sweden, Energikontor Sydost, is a non-profit organization owned by municipalities that work work to initiate, coordinate and implement projects aiming to improve the energy efficiency and that are dealing with the increased supply of renewable energy in all sectors of society.
The goal is to increase the already existing knowledge and abilities on energy consumption, energy management and planning of energy efficiency measures in the participating municipal real estate companies. Gaps will be identified during the initial phase and will then be addressed by individual capacity building schemes, which will be developed in the following processes.